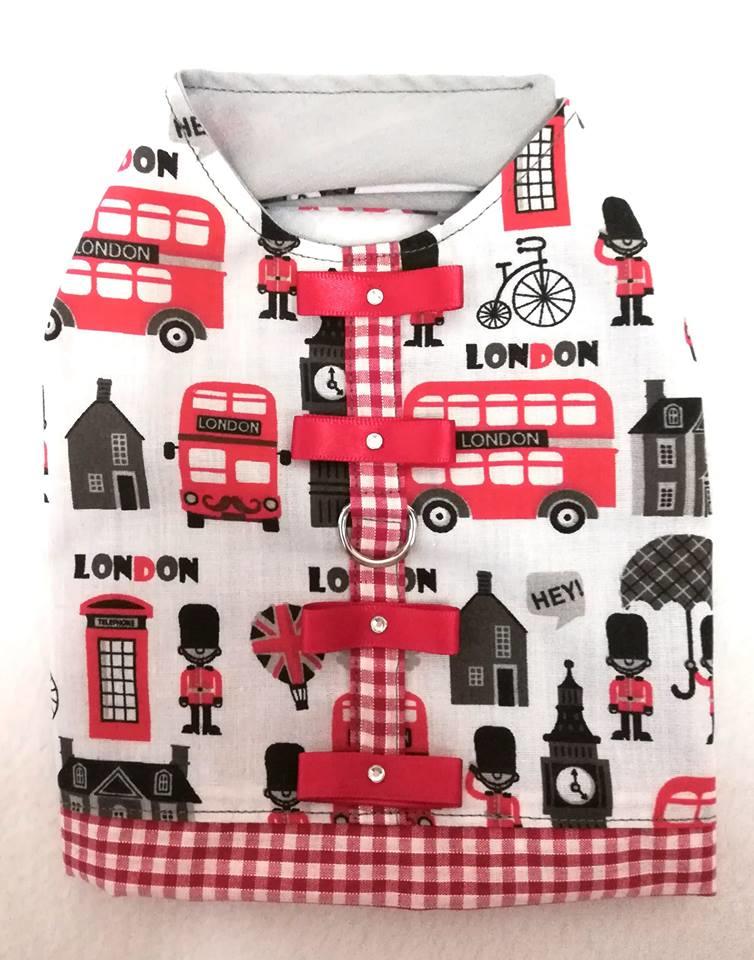 Harness London Dog Vest
Dog HARNESS VEST London
You can choose from our two options one for boy or girl, harness vest with a bow or a frill.

Each  HARNESS is lined with colour matching fabric and double stitched with matching bow for boys and  matching  frill for girls . Each harness is made with a sturdy velcro closure at neck and chest for easy on/off.   They are adjustable and reinforced with a D-ring on the back to attach the leash for walking your dog.

Our harness vest are stylish and functional!  





*The length of the harness will increase by the length of the frill - usually by few  cm depending on the harness size you order.